The key in uncontested divorce is amicable agreement of terms between both spouses.
Family Law Lawyers Serving King County
Given the complexities of some family law cases, it may involve large amounts of assets and their division. As well as children and the shared time with them. Depending on the complexities of each individual case, it may be that your Seattle Divorce Lawyer will achieve an uncontested divorce.
Uncontested divorce proceedings in Seattle require more voluntary negotiations because one party may have particular requests about the division of property or other valuables that were acquired during the time of the marriage. Amicably, coming to an agreement is always better than depending on forceful order by the courts.
We refer to uncontested divorce cases as frictionless, amicable, and sometimes friendly separations. Keep in mind you will have to enter with an open mind to be able to remain amicable, even when the terms may need some rearranging. Once the terms are set, as long as you and the other party come to an agreement, the papers can be signed and filed in the Seattle family court system.
In Washington State, a waiting period of 90 days between initial filing and the return of the official decree filing is normal. It takes an average of 3 to 4 months to complete the entire proceeding. Uncontested divorces in Seattle are the shortest and most concise type of divorce.
What provisions will be discussed?
Your Seattle uncontested divorce will need to cover every legal issue that is present in your case, such as the following: Child Support, Child Custody, Spousal Maintenance, Property Division, Parenting Plan, as well as any other issues covered by Washington State divorce law.
Every type of provision that is entailed in a normal divorce proceeding will have to be agreed upon without taking the case in to a court of law. This includes child custody, property division, and spousal support.
This type of divorce is the least expensive and time consuming because there will be no court involvement that would otherwise mandate the individual provisions involved in Seattle divorce cases. This normally translates into less time and resource investments for you and our team of attorneys working together for you. Less time in the courtroom is always preferred for those reasons.
How can you help me?
Our King County uncontested divorce attorneys have successfully divorced hundreds of couples without the need for expensive litigation.
We have helped families for over three decades, and every time we try to remain far away from spousal disagreement. The individuality of every case can sometimes yield curve balls in attempting to perform an uncontested divorce, but unless there is a high likelihood for spousal disagreement, we remain confident this is the best way to complete the process of filing for divorce in Washington State.
However, it may not be an option in some cases where the divorcing couple is unable to come to terms on custody agreements, division of property and assets, or spousal support. We strive to help you understand your options in plain english, uncontested divorce proceedings depend entirely on your flexibility to remain create an atmosphere that satisfies both spouses.
Where can I start a Seattle Uncontested Divorce?
The first step is always to reach out to us, don't let a simple question get in the way. Our Uncontested Divorce Attorneys in Seattle have made themselves available for complementary initial consultations. We can then establish your level of comfort in completing an uncontested divorce with no court involvement. The Lawyers working on your case have prepared a cohesive questionnaire that enables our family law attorneys to examine the complexity of your individual case.
After this simple questionnaire is returned to your Washington State divorce lawyers, we get to work immediately on creating a first draft that entails a set of orders detailing your individual requests. This is normally delivered within one to two weeks, which will yield time to make revisions or changes according to your requests.
The final step involves filing the papers, this of course happens after both spouses have reviewed and agreed to the terms of the divorce. Washington State has a 90-day waiting period between initial filing and the filing of the official Decree of Dissolution. You can expect the entire uncontested divorce proceedings to take 3 to 4 months total.
Get Started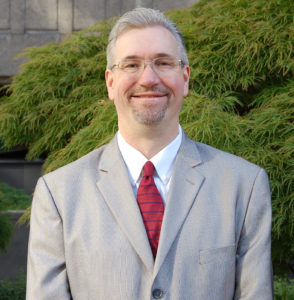 The Law Offices of Jason S. Newcombe are ready to help you begin your journey to less worrying about a complicated divorce. With over 30 years of in-court experience and exclusive family law practice, our attorneys are ready to guide you through this difficult experience.
We are happy to answer any questions prior to initiating the discovery period with you.
Big law firm resources and experience.
Small law firm personal attention and service.
Law Offices of Jason S. Newcombe